Set Sail on Avalon Waterways' Storyteller Cruises
Looking for an epic adventure? Look no further than our Storyteller Series of Suite Ship sailings. Hosted by celebrity authors, actors, artists and musicians, these cruises are the perfect intertwining of facts, fiction and fun. Scenic ports, riveting plots, rich history and intriguing mystery converge on the world's most celebrated rivers as you get the inside stories on your favorite books, songs, movies and more. While you immerse yourself in the legendary settings of yesterday, you'll also have the opportunity to get up close and personal to the artistic legends of today. From special meet-and-greets to intimate lectures and performances, our Storyteller Series cruises are beyond words.
All For You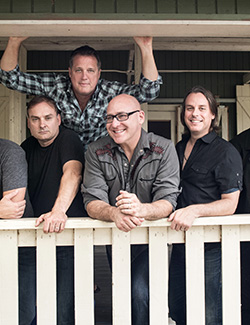 Sister Hazel's Euro-Hang II: A Cruise Celebrating Sister Hazel's 30th Anniversary
Calling all "Hazelnuts!" You're invited on a cruise that promises a "Champagne High!" Set sail on an Avalon Suite Ship® with Sister Hazel from Budapest, Hungary to Vilshofen, Germany. Giving you "Something to Believe In," this 30th anniversary celebratory cruise will transport you through time and tales along the craggy cliffs, terraced vineyards and tradition-rich villages of the Danube River. Enjoy some "Vacation Rain," as you actively discover the Old World in new ways and find yourself "In the Moment" with your favorite band. This exclusive, European river cruise, available for a limited number of guests, promises at least two, private performances by Sister Hazel – is "All for You!" Come on board and "Stay Awhile!"
During your cruise, your celebrity storyteller hosts will be with you, interacting during meals, happy hours and excursions while also providing special meet-and-greets, gatherings, and performances.
View Cruise
A Storyteller Cruise & Birthday Celebration with Jen Hatmaker
Cheers to 50 Years!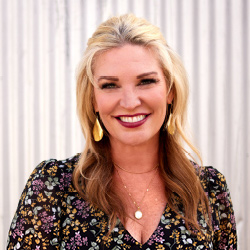 Here's a cruise to write home about! Join Jen Hatmaker on an 8-day, Active & Discovery in Holland & Belgium sailing for her 50th birthday! That's right! Jen is embarking on the first page of her 50th chapter while sailing the waters of Holland and Belgium and you – and just 150 fellow friends – are invited to sail along and celebrate away with her! On this trip of a lifetime, you'll spend your days gliding through the canals of Amsterdam, biking past Holland's postcard-perfect windmills, walking through Rotterdam's modern architecture; sampling sweet treats in Brussels and tagging the streets of Ghent along with your favorite Storyteller, Jen Hatmaker. This intimate vacation takes the idea of "Me Camp" to a whole new level!
View Cruise
Kiltn' It: Facts, Fiction & Fairytale Settings
Set Sail on the Rhine with Graham McTavish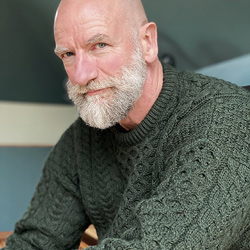 Set sail on a cruise that paints a thousand words with celebrity host and storyteller Graham McTavish! This 8-day, Active & Discovery itinerary – part of our special Storyteller Series of cruises – will transport you through craggy cliffs and under storied medieval castles, along quaint, cobblestone villages and through the lofty landscapes of Switzerland, France, Germany and Holland on the Rhine River, where every hour is story time!
View Cruise
Through the Stones & Storybook Settings
Disappear on a Magical Sailing with Diana Gabaldon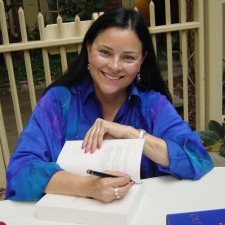 A NOVEL VACATION… Bound to be the most memorable trip of 2024 (or a lifetime), author of the No. 1 New York Times-bestselling OUTLANDER series, Diana Gabaldon, is personally hosting a Storyteller cruise with Avalon Waterways on the Danube River in 2024. It's your once-in-a-lifetime chance to sail with a small group of fellow fans and get exclusive OUTLANDER insights, with your favorite author… for a whole week of page-turning time travel!
View Cruise
---
Storytellers Past
Our Avalon Storyteller cruises are proving to be a big hit with steadfast fans and new discoverers of our special guest authors and musical artists. Here are a few of the fascinating fan-fave cruises we've shared with Avalon passengers to date.
SEX & THE CITY OF LIGHTS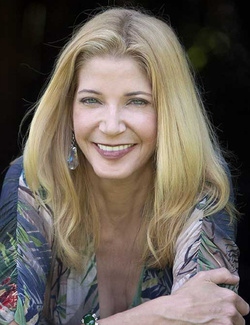 The Storied Seine River with Candace Bushnell
In 2022, fans of Carrie, Samantha, Charlotte, and Miranda sailed the Seine River from Paris to Le Havre with stylish storyteller Candace Bushnell. This celebrated author dished the secrets of the Lipstick Jungle, Rules of Being a Girl, and Sex in the City in style while sharing a love affair with storybook scenery of France on an Avalon Suite Ship®.
WILD & WHIMSY ON THE WATER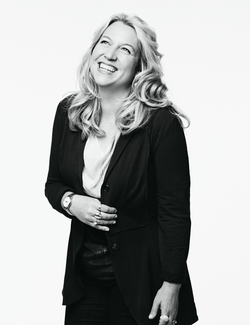 Suite Sailing Down the Legendary Danube with Cheryl Strayed
Avalon guests recently accepted the invitation to pin, plot and plan a sweet, Suite Ship sailing from Budapest to Deggendorf with best-selling author and hit podcaster, Cheryl Strayed. Her gracious smile and generous sharing of the writer's process was a delight to fans who joined her on the Danube River through Slovakia, Austria, and Germany with the encouragement to stay "Wild" while enjoying the "Tiny Beautiful Things" we're "Brave Enough" to explore!
Gone Girl!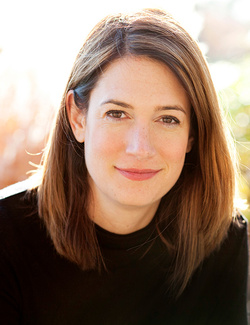 Gone Sailing with Gillian Flynn
Mystery lovers followed the clues to cruise with best-selling author Gillian Flynn – known for her runaway hits – Gone Girl, Sharp Objects, and Dark Places. Avalon guests were privy to the art of the mystery with inside secrets to crafting chilling tales and twisted characters that keep the pages turning and eyes glued to the screen from the edge of our seats. Indeed, we were spellbound by the stories shared by Gillian Flynn as we sailed the Danube's dramatic cliffs and storied landscapes on a "Killer Queen" cruise!
Storybook Scenery, Sarcasm & Satire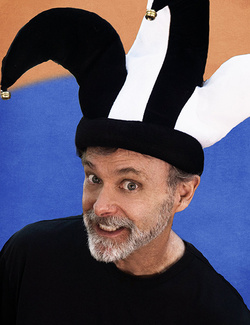 A Riot on the Rhine with Christopher Moore
We jest you not when we say that a recent Avalon Waterways cruise on the Rhine River was filled with jocularity and joy, thanks to our special guest storyteller, Christopher Moore. Cruising enthusiasts and enthusiasts of his satirical wit within the pages of "Lamb: the Gospel According to Biff" cruised along the legendary Rhine from Basel to Amsterdam for the laugh-inducing and thought-provoking humor of the renowned satirist and comic author.