2022 Season
Sex & the City of Lights
---
9 Day River Cruise Paris to Paris
SAIL THE STORIED SEINE RIVER WITH CANDACE BUSHNELL
Calling all Carries, Samanthas, Charlottes and Mirandas … You're invited to sail the Seine River from Paris to Le Havre with stylish storyteller Candace Bushnell. To get commentary on the Lipstick Jungle to understand the Rules of Being a Girl and answer questions like, Is There Still Sex in the City? while falling in love with storybook scenery on this Suite Ship sailing through France. Let imagination be your guide on an adventure that invites you to walk in the footsteps of artists (Van Gogh and Monet), through the hallways of legends (Richard the Lionheart and Napoleon) and in the shadow of heroes (the soldiers who stormed Normandy's Landing Beaches). "The heart wants what the heart wants." You will experience two, exclusive on-ship events with your celebrity host, plus you will have the opportunity to share the entire vacation experience with Candace Bushnell.
Begin your panoramic French river cruise on the Seine with a visit to Paris—"The City of Light." Discover the true heart of Paris on a guided walk through the sites of Paris' rich history, or explore the city by bike or enjoy a walking food tour. Cruise to Conflans and choose between an excursion to visit Auvers-sur-Oise or Napoleon and Josephine's Château de Malmaison. As an alternative, you may want to join an e-bike tour to the Château de Maisons-Lafitte or learn how to prepare a Chantilly cream. In Vernon enjoy a food walking tour or experience the city by bike.
Your river cruise on the Seine sails on to Les Andelys where you have plenty of choices, from a guided tour to a hiking excursion or a visit to Lyons-la-Forêt. Continue to Rouen for a walking tour of the village where Joan of Arc was martyred, as well as the Notre-Dame Cathedral, and Astronomical Clock. Alternatively, enjoy a guided kayak tour. You'll cruise to Caudebec and take an excursion to Normandy. Choose from a selection of excursions, including a tour of the WWII landing beaches at Normandy, with the memorials and monuments to the allied forces, or a "Taste of Normandy" tour to discover the farming traditions and culinary specialties of this area. The last stop of your Seine River cruise is Le Havre, where you can choose between a city sightseeing, a bike tour or a visit to the Palais Bénédictine in Fécamp. Your French river cruise concludes with a transfer to Paris for an overnight stay to celebrate your Seine River experience.
As part of this exclusive, intimate boutique France river cruise, you will:
Sail from Paris to Le Havre with the original "Carrie Bradshaw" and just 120 fellow travelers
Enjoy special events onboard, including a book-signing and Q&A session with Candace
Spend your days your way with your favorite storyteller, enjoying daily, included "Active," "Discovery" and "Classic" excursions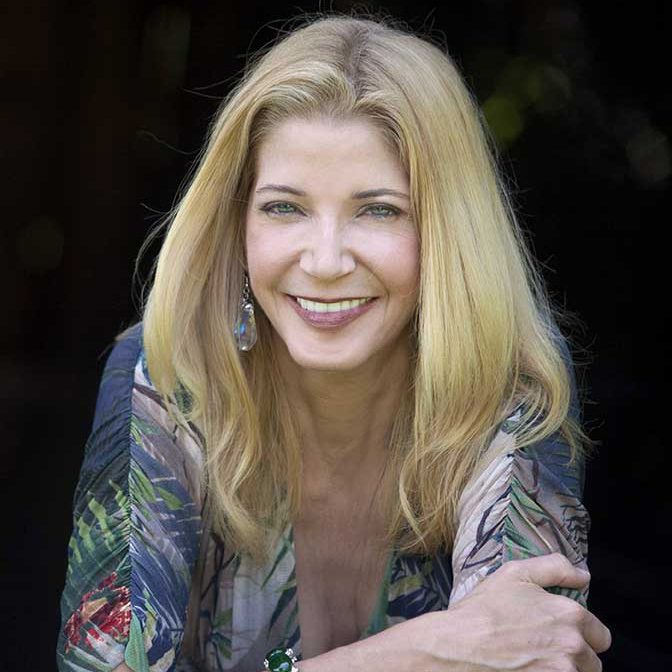 Sail the Storied Seine River with Candace Bushnell
Candace Bushnell is the critically acclaimed, international best-selling author of ten books, including Is There Still Sex in the City, Sex and the City, Summer and the City, The Carrie Diaries, One Fifth Avenue, Lipstick Jungle, Trading Up, Killing Monica and Four Blondes. Sex and the City, published in 1996, was the basis for the HBO hit series and two subsequent blockbuster movies. Lipstick Jungle became a popular television series on NBC, as did The Carrie Diaries on the CW. Is There Still Sex in the City is currently in development as a TV series with Paramount. Bushnell's new book, Rules for Being a Girl, is out now.
---